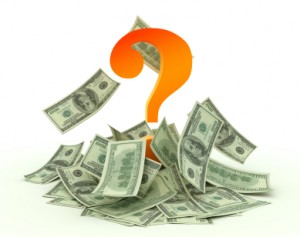 In my view, the very best program on TV today for ANY business is Your Questions, Your Money on the Fox Business Network. It's on Saturday mornings from 7:00am to 11:00am PT. Yes, I know, who has 4 hours to spend watching TV on a Saturday morning? The sad truth is that most of us do watch 4 hours or more of TV every evening, a lot of which is totally useless. But I digress.
The show features guest experts who address callers questions. The first two hours of the program general covers personal finances, investing, taxes, IRAs etc. The second two hours are dedicated to business; marketing, selling, growing, running, financing, inventing, you name it. I tape the show each week and watch parts of it through out the following week as time permits. I always pick up new ideas or insights.
You don't get the Fox Business Network? Well, don't despair. www.hulu.com shows one-hour episodes from the show. They don't have all the shows but they have some great episodes. Go look at Saturday, December 5, 2009 with Gary Vaynercheck before they take it down. He's awesome.
The world of business is changing rapidly. Your Questions, Your Money will keep you informed and inspired.