August 3, 2017 By Mandy Leave a Comment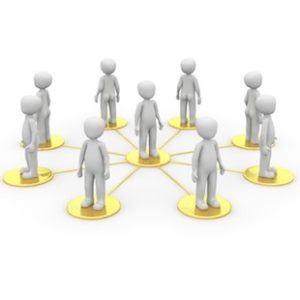 One of the hottest buzzwords in marketing this year is influencer marketing. Influencer marketing uses key people in thought leadership positions to spread the word about your brand. These people may be paid or unpaid spokespersons for your brands, products, and services.
The profitable thing about influencer marketing is the leverage. Instead of marketing or selling to one person at a time, you are marketing to key leaders with followings who can influence many people at once.
Influencer marketing varies by industry; here are some common examples:
Locating photos of your product already on social media and reaching out to those people to do more
Hiring a social media expert with a large following to talk about your clothing line
Having a prominent lifestyle blogger post a photograph containing your juice product
Starting a referral program for a makeup company so "regular" women will spread the word
The common theme to all of the above examples is finding people who have a huge number of followers that just happen to be your ideal customers.
To take advantage of this marketing method, ask yourself who is influential in your industry that has the ear and respect of your customer base. How could you partner with them so it's a win for you, them, and their following? You may or may not need to compensate them, depending on their revenue model.
There are plenty of apps to help you locate influencers relevant to you. A favorite is Ninja Outreach at ninjaoutreach.com.
Try reaching out to influencers to leverage your existing marketing and make your marketing dollars go farther. 
July 20, 2017 By Mandy Leave a Comment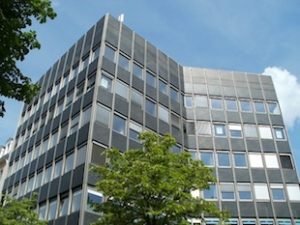 For small businesses formed as an S Corporation and with plenty of profits, reasonable compensation is a term you may want to be familiar with.
Many small businesses have organized as an S Corporation form of entity. In many cases, the S Corp election allows a business owner to save money on self-employment taxes, especially if they are operating as a sole proprietor. S Corp profits, or distributions, are not subject to payroll taxes.
If you are a business owner taking a salary and contributing substantially to the operations of the business, you may think that you should just take the distributions and forget the salary. After all, think how much you would save in payroll taxes. But this has already been tried and shot down by the IRS in the courts. And this is where the term reasonable compensation comes in.
The IRS requires that business owners that perform a substantial contribution to the business be paid a salary according to a number of factors. This is called reasonable compensation. You can't pay yourself below market and take a large amount in distributions.
The IRS has issued a fact sheet that describes the guidelines that can be used to determine reasonable compensation. They include employee training, experience, duties, time spent, history of distributions, bonuses, and many other factors.
There are also reasonable compensation ramifications for C Corporations as well.
If reasonable compensation is an issue or concern for your business, please feel free to reach out and let us know how we can help.
July 6, 2017 By Mandy Leave a Comment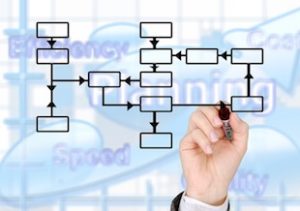 For business owners with employers, payroll is a necessary task that can slow your day and tie you down if you let it. If you're looking for a way to make payroll less time-consuming, here are five ideas you can put to good use:
Employee Onboarding
If you hire a lot, empower your new hires by letting them do their paperwork for you. A good payroll system allows employees to "onboard" themselves, completing the I-9, W-4, and direct deposit authorizations electronically, even before they show up for their first day. You'll still need to ask for ID on their first working day, but at least you won't have to do their paperwork for them.  
Integrate Employee Benefits
Rather than hire several separate companies to handle benefits, some payroll systems allow you to integrate benefits solutions right in their dashboard. That way, you won't have to re-enter employee data in multiple systems, which often gets out of sync. Deductions and payments can also be integrated to save accounting time.
Delegate Timesheet Entry
Require non-exempt employees to enter their own time; all you should have to do is approve it. The right timesheet application can take care of that, and a great timesheet application will allow employees to enter time from multiple options, including timecard, cell phone, and others.
Eliminate the Annual Worker's Compensation Audit
Tie your worker's compensation vendor to your accounting system, and you'll be able to avoid that time-consuming annual reconciliation report required by your worker's compensation insurance company. You can also avoid the large annual payment because the insurance will be taken out each payroll cycle.
Reduce the Frequency of Payroll
It's not always possible, but if you can pay employees less frequently, you might be able to cut your payroll time in half. Pay weekly employees every two weeks or pay bi-weekly employees monthly. Reducing payroll frequency boosts cash flow as well.  
Try one of these five ideas to streamline your payroll time and costs in your business. And as always, let us know if we can help.