September 14, 2017 By Mandy Leave a Comment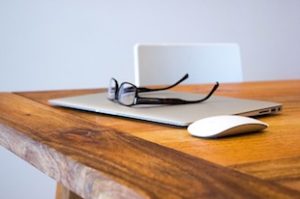 One of the many online marketing options available for businesses is blogging. A blog can act as a company's daily newspaper, letting customers and followers know the latest news about what's happening. It can also be a wonderful revenue-generator.
As long as the content of your blog is relevant to your readers, you can post on a wide variety of topics. You might want to let clients know about an upcoming sale, a new employee, or a tip related to a product or service of yours.
Some businesses make a separate revenue stream out of blogging. The most profitable blog today is the Huffington Post. Revenue from blogging can be earned in many ways:
By selling ad space to people who want to get their products in front of people who read your blog
From sponsors
By holding events your readers attend
From commissions from the sale of products on your site
By creating products and services such as membership sites which allow paid access to your resources
Making money from blogging through one of these revenue streams takes work. Not only do you have to find or create content, you'll need to attract readers too.
You can also simply use your blog to generate a following for your products and services. The right content can improve customer service, educate customers on your products which leads to better client retention, or inform them of the benefits of your products during your sales cycle.
If you're not a writer, there are plenty of freelance writers available that you can hire to create your blog posts. You can also curate articles, meaning you can find existing articles and ask the author if you can re-publish theirs.
Creating a blog is easy with software like WordPress or apps like Blogger.com WordPress.com, and Wix.com, and all of these solutions are free.
Think about how a blog can impact your business for the better.
August 31, 2017 By Mandy Leave a Comment

Did you ever want a secretary that could answer questions all day? While Amazon's Echo product can't fetch coffee, it can perform all sorts of digital tasks that come up in daily life at work and at home.
The Echo Dot looks like a small speaker that sits on your desk or table or in your car. It's enabled with voice recognition and can be integrated with hundreds of apps. Its voice, named Alexa, can answer questions, spend money, play games, control components of your house, play music, and act as an alarm clock. And that's just for starters.
Alexa listens to your voice and responds. A few of the questions that Alexa is capable of answering correctly include:
"Alexa, how old is Matt Damon?"
"Alexa, where is the closest sushi restaurant?"
"Alexa, could you order a stapler from Amazon?"
"Alexa, open Amex."
"Alexa, set a timer for 20 minutes."
"Alexa, order a pizza."
"Alexa, play music by Lorde."
"Alexa, what's on my calendar?"
With additional integrations, Echo can control room temperature and turn on lights. Echo's range is one room in the house, and the biggest Echo fans have more than one in their house and one for the car.
Echo can be used for business or personal needs. Where it comes in for business is to give you insight in how your business ranks in voice search results. Ask Echo about your business by asking it to find a business similar to yours. For example, if you run a hair salon, ask Echo to find a hair salon. Does it mention yours or your competitor?
Echo can save you time, amuse your employees, and help you gain marketing insights into your business.
August 17, 2017 By Mandy Leave a Comment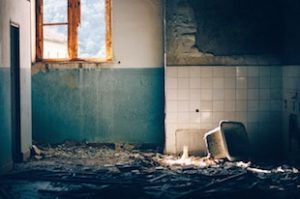 As business owners, we want to remain optimistic about our business's future. But life can happen, and we need to be prepared. A good business owner thinks about all the risks to their business and has a plan in place to reduce or eliminate them. In 2017, we've already had floods in the Midwest and California, a healthy dose of tornadoes, and an ice storm earlier in the year. And those are just the weather disasters. Are you ready?
In 2015, Nationwide ran a survey that revealed that three out of four small business do not have a disaster plan. The same survey noted that 52 percent of small business owners thought it would take three months to recover from a disaster.
The most common solution is to create two plans:
A disaster recovery plan, which details the steps needed to recover the business from a catastrophic loss
A business continuity plan, which details the steps needed to keep the business running in case of a major loss, such as a loss of electricity, location, or key personnel
There's a lot of help online to help you create your plan. A few of the major items that should be covered include:
Employee safety: you'll need an evacuation plan in case of a disaster that is life- or health-threatening.
Communication plan: how will you reach employees in an emergency?
Electricity contingency: will you need to access a generator?
Internet contingency: can your business survive without the internet for long periods of time, or will you need to find a way to get connected?
Location contingency: if your worksite is inoperable, do employees have another place to report to?
Employee roles: who will carry out the plan?
Private data: how will you safeguard private company and customer data?
Systems: do you have an inventory of hardware and software, including vendor technical support contacts? How will you prioritize which system to get back up first? Do you have agreements with vendors who can come to your aid quickly?
Creating a disaster recovery plan can be the lowest priority item on your to-do list as a business owner – until it isn't. If you have a lot to lose, then consider spending some time on a plan to give you peace of mind.