July 20, 2017 By Mandy Leave a Comment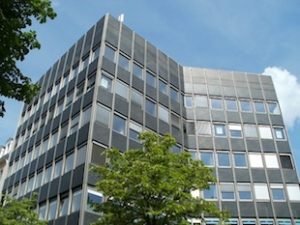 For small businesses formed as an S Corporation and with plenty of profits, reasonable compensation is a term you may want to be familiar with.
Many small businesses have organized as an S Corporation form of entity. In many cases, the S Corp election allows a business owner to save money on self-employment taxes, especially if they are operating as a sole proprietor. S Corp profits, or distributions, are not subject to payroll taxes.
If you are a business owner taking a salary and contributing substantially to the operations of the business, you may think that you should just take the distributions and forget the salary. After all, think how much you would save in payroll taxes. But this has already been tried and shot down by the IRS in the courts. And this is where the term reasonable compensation comes in.
The IRS requires that business owners that perform a substantial contribution to the business be paid a salary according to a number of factors. This is called reasonable compensation. You can't pay yourself below market and take a large amount in distributions.
The IRS has issued a fact sheet that describes the guidelines that can be used to determine reasonable compensation. They include employee training, experience, duties, time spent, history of distributions, bonuses, and many other factors.
There are also reasonable compensation ramifications for C Corporations as well.
If reasonable compensation is an issue or concern for your business, please feel free to reach out and let us know how we can help.
July 6, 2017 By Mandy Leave a Comment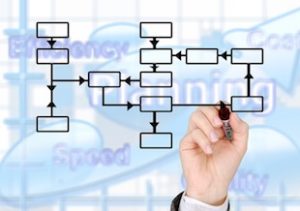 For business owners with employers, payroll is a necessary task that can slow your day and tie you down if you let it. If you're looking for a way to make payroll less time-consuming, here are five ideas you can put to good use:
Employee Onboarding
If you hire a lot, empower your new hires by letting them do their paperwork for you. A good payroll system allows employees to "onboard" themselves, completing the I-9, W-4, and direct deposit authorizations electronically, even before they show up for their first day. You'll still need to ask for ID on their first working day, but at least you won't have to do their paperwork for them.  
Integrate Employee Benefits
Rather than hire several separate companies to handle benefits, some payroll systems allow you to integrate benefits solutions right in their dashboard. That way, you won't have to re-enter employee data in multiple systems, which often gets out of sync. Deductions and payments can also be integrated to save accounting time.
Delegate Timesheet Entry
Require non-exempt employees to enter their own time; all you should have to do is approve it. The right timesheet application can take care of that, and a great timesheet application will allow employees to enter time from multiple options, including timecard, cell phone, and others.
Eliminate the Annual Worker's Compensation Audit
Tie your worker's compensation vendor to your accounting system, and you'll be able to avoid that time-consuming annual reconciliation report required by your worker's compensation insurance company. You can also avoid the large annual payment because the insurance will be taken out each payroll cycle.
Reduce the Frequency of Payroll
It's not always possible, but if you can pay employees less frequently, you might be able to cut your payroll time in half. Pay weekly employees every two weeks or pay bi-weekly employees monthly. Reducing payroll frequency boosts cash flow as well.  
Try one of these five ideas to streamline your payroll time and costs in your business. And as always, let us know if we can help.
June 22, 2017 By Mandy Leave a Comment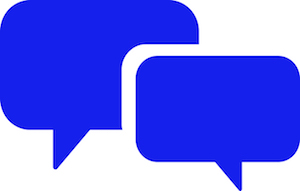 In the last year, chatbots have exploded. A chatbot, short for chat robot, uses artificial intelligence to imitate a conversation with people. One place they have exploded is the Facebook Messenger app, which is a free instant messaging platform.
To get Facebook Messenger, you can download the app on your smartphone or go to https://www.messenger.com on your PC or Mac in any browser.
In Messenger, a chatbot looks just like a person. All you need to do to connect to a chatbot is to go to the People section and enter the name of the bot you want to connect with. Typically, there will be a Get Started button. The bot may ask you some setup questions such as your time zone, city, or topic preferences.
Bots can do many things. There are bots to deliver the news daily (Chat Newswire), bots that entertain and play games, bots that help you find recipes and restaurants, bots that improve your productivity, bots that help kids with their homework (Christopher Bot), and even a bot that connects with QuickBooks (Freelanzr).
Each bot works a little differently. In general, you will receive a welcome message, then the conversation will begin. The bot will prompt you to ask a question, enter a phrase or a word, or select from a group of horizontal button choices.
Bots are useful for your daily routine. You can get daily news, weather, reminders, and tips. If you are stuck standing in line somewhere, riding public transportation, in an Uber or taxi, or experiencing other downtime, you can have several conversations with your bots to pass the time.
If you don't know of any bots or wonder about a bot that does a specific thing, there are lots of bot directories available. To get you started, here is one bot list: https://botlist.co/.
The cool part is you can design your own bot for your business which can be fun for customers. The Facebook Messenger platform is open, and you can find out more about how to create a bot here: https://messengerplatform.fb.com/.
There are more platforms for chatbots besides Facebook Messenger, including Twitter, Android, Slack, and Amazon Echo, to name a few that you can explore if you don't care for Messenger or Facebook.
It's still early for bots. The effectiveness of the bots depends on how well they are designed as well as how much time the user spends learning how to work with the bot. Try connecting with a couple of bots to see if they will be productive for you. If nothing else, your kids will love the game bots while they are standing in line with you.